Your employees are your most significant investment. When they become sick or get injured on the job, restoring their normal health and function should be your top-most priority. Making sure to prevent your employees from getting sick or hurt in the first place is an even better strategy.
Occupational health care is a fully devoted healthcare domain in the U.S., which is dedicated to managing workforce safety and health. The Occupational Safety and Health Act (OSHA) was passed in 1970 to aid employers and the workers in sustaining a safe and healthful workplace. Having the right occupational health care provider for your establishment is a win-win situation for both the employer and the employee.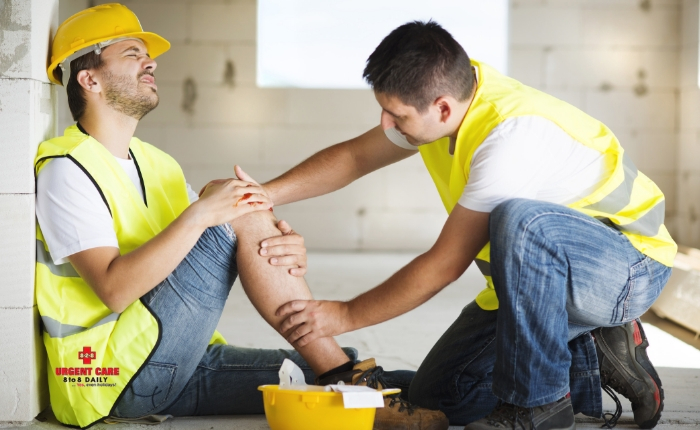 What are Occupational Health Services?
Occupational health refers to the various disciplines in the healthcare industry involved with the employees' wellbeing in the workplace that majorly focuses on injury prevention. Occupational health service helps to protect your employees from occupational health hazards by offering everything from injury prevention and pre-placement health review to injury care and physical treatment.
Occupational health services play a crucial role in:
keeping the workplace healthy
protecting and encouraging the health and well-being of your workers
providing early interventions to avoid employee absence due to illness
facilitating employee recovery from illness, while at work
supporting workers in resuming work after sickness
What Are the Various Occupational Health Services?
Preventive occupational health care consists of:
workplace survey designed to recognize the effects of the job, workplace and work surroundings on employees' health and working capability
physical examinations depending on the health risks
participating in activities that boost working capacity
guidance for workplace crisis preparedness
monitoring employees' wellbeing, providing rehabilitation therapy and referral for recuperation when working capacity declines.
What Employers Must Know About Occupational Health
It's the legal responsibility of the employer to arrange for preventive occupational health maintenance for the employees. The employer can get occupational health care services from:
occupational health care entities at public health centers
municipal enterprises and businesses offering occupational health care
occupational health care associations jointly operated by several employers
occupational health care divisions at private medical centers.
The employer may also provide in-house services for occupational health care.
What Is the Importance of Occupational Health and Safety?
The workplace has an impact on the physical, psychological, financial and social wellbeing of the employees, and should therefore provide opportunities to enhance their health. To understand the benefits of occupational health and to speed up the prevention of chronic disease, offices need to cover health and wellbeing of their employees in their professional agenda.
Despite having solid practices in place, mishaps do occur, and occupational injuries can lead to loss of time, indemnity costs, and reduced productivity for an employer. Studies have revealed that the same occupational injury can have disastrous consequences on the long-term financial health of the employee. However, you can trust an experienced occupational health care service provider to make a positive difference to your workplace health and safety.
Do Employers Have to Provide Occupational Health?
Investing in employees' health is a significant step to ensure the wellbeing of your business and your team. Under OSHA, employers are responsible to take care of their staff, so they should ensure reasonable measures to protect their employees' health, safety, and wellbeing. For this, they should:
review and control the impact of work on employees' health
make sure that individuals with health disorders and disabilities are not differentiated against
ensure that workers are fit to do their job roles
Why Is Occupational Health Important for Employees?
Occupational health care maintains the work capability of an employee throughout their professional career. It aims to deliver the following to every employee:
a healthy and secure work environment
a well-functioning work community
prevent job-related illnesses
preserve and promote functional capacity of the workforce.
Managing occupational injuries can be tough without proper preparation. Choosing the right occupational health care service provider is the key to protecting your greatest assets. If you are looking for an Employer Services Walk-in Clinic near you, trust our medical expertise to care for your entire workforce health needs.
Also Read: Things That You Should Know About Employer Drug Testing