The U.S. military is committed to the wellness of the community of individuals who serve to defend the nation, by staying forever on guard against the enemies. It offers excellent and affordable medical benefits to millions of soldiers and their families, under the military healthcare services in the form of Tricare.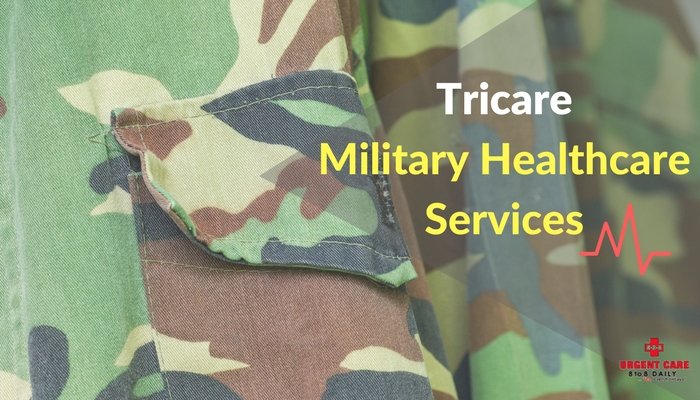 What Is Tricare Military Healthcare Program?
Tricare is the healthcare system in the US that provides health insurance services to uniformed as well as retired service members and their families. It serves almost 10 million recipients worldwide, including Domestic Guard and Reserve members, retired persons, their families, qualified former spouses, and survivors. The Tricare is an authorized program under the U.S. Government and managed by Tricare Management Activity (TMA).
Timeline of Military Healthcare in the U.S.
The US government has been providing military healthcare since the initial years of U.S. History.
In 1884, on the request of the Congress, medical officers and surgeons from the Army started extending free care to soldiers and their families.

During the Second World War, the Congress authorized a program called the Emergency Maternal and Infant Care, for service member's wives and children, to provide both maternity and infant care.

In 1956, during the Korean War, the Dependents Medical Care Act got converted into a law.

In 1966, Dependents Medical Care law got amended into the Civilian Health and Medical Program of the Uniformed Services (CHAMPUS).

In 1998, CHAMPUS military healthcare program got replaced with Tricare.
What Are the Benefits of Tricare Programs?
Military families under the TRICARE Network coverage are entitled to benefit from the many unbelievably special services it offers. The eligibility of a beneficiary for the various programs depends on their category and location.
Tricare Prime
Available worldwide as managed care option in Prime Service Areas.

Requires enrollment and provides lowest out-of-pocket expenses.

Most care extended at a military treatment facility (MTF) or inside the Tricare network by primary care manager (PCM).

PCM referrals needed for most specialty care for ADSMs.

TRICARE Prime fits the minimum essential coverage requirements under the Affordable Care Act.
Tricare Standard/Select
Earlier known as TRICARE Standard.

Fee-for-service scheme available worldwide for all non ADSMs beneficiaries.

Accessible through any authorized TRICARE provider (network or non-network).

No referrals are needed, but prior authorization may be required by some care.

You aren't required to pay anything except your copay for visiting a network provider but for a non-network provider, the total cost can be reimbursed.
Tricare Retired Reserve (TRR)
Premium supported health plan.

Available for purchase worldwide by competent retired reserve members and survivor.

Care from an authorized TRICARE provider (network or non-network).

Referral not needed.

Some services need prior authorization.
Tricare For Life
Tricare beneficiaries, with both Medicare part A & B, are offered secondary coverage.

Care from any TRICARE authorized provider.
Other Tricare Benefits Here are some other services offered by Tricare you may not be aware of:
Tricare overseas program (top)
Tricare young adult (tya) program
Pharmacy benefits with Tricare
Tricare dental programs
Va medical care
Parenting and pregnancy resources
Mental health programs and resources
Health and wellness programs and resources
How Does Tricare Provide Service?
Tricare merges the military health resources together with the scheme of civilian healthcare business, institutions, pharmacies, and suppliers to offer worldwide access to affordable and superior health care services. While it's a significant money-saving advantage for military families, individuals connected to the armed forces should understand the eligibility conditions before their enrollment in a suitable plan.
Who is Eligible for Tricare?
Tricare is accessible to active-duty service members(ADSMs) and retired persons under the seven uniformed services of Army, Marine Corps, Corps accredited under the Public Health Service, Navy, Air Force, Coast Guard, and the Corps accredited under the National Oceanic and Atmospheric Association.
Tricare is also available for close members of the family and survivors of military personnel. To be eligible, enrollment in the Defense Enrollment Eligibility Reporting System(DEERS) is a must for family members.
Reserve Forces and National Guard Members are eligible for a distinct plan called Tricare Reserve Select. They become eligible for complete Tricare benefits after being called to active duty for a period exceeding 30 days.